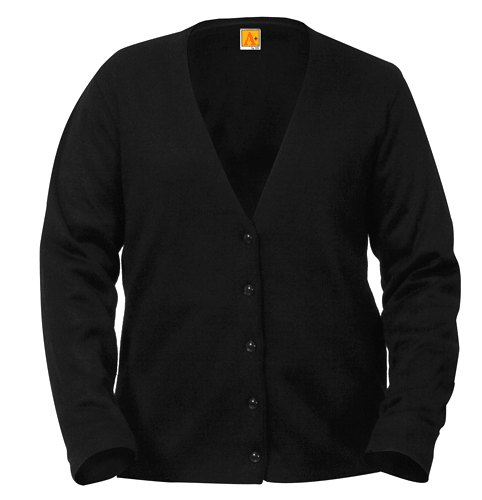 We are discontinuing this item. Only 2XL and 3XL left in stock.
The Ladies Black Cardigan is a fine-gauge V-neck cardigan made of 100% Lo-pil Acrylic. 5 buttons. Non-elastic hem and cuffs. No pockets. Available in S-3XL.
As with any uniform purchase, please consult your airline's uniform standards for compliance.
General sizing (chest)
S - 32-34
M - 36-38
L - 40-42
XL - 44-46
2X - 48-50
3X - 52-54